EVEN PRINT CAN BE INTERACTIVE.
The idea with Infect truth was that knowledge is contagious, go spread it. So we gave teens interactive tools to get our message out to the world in unique ways.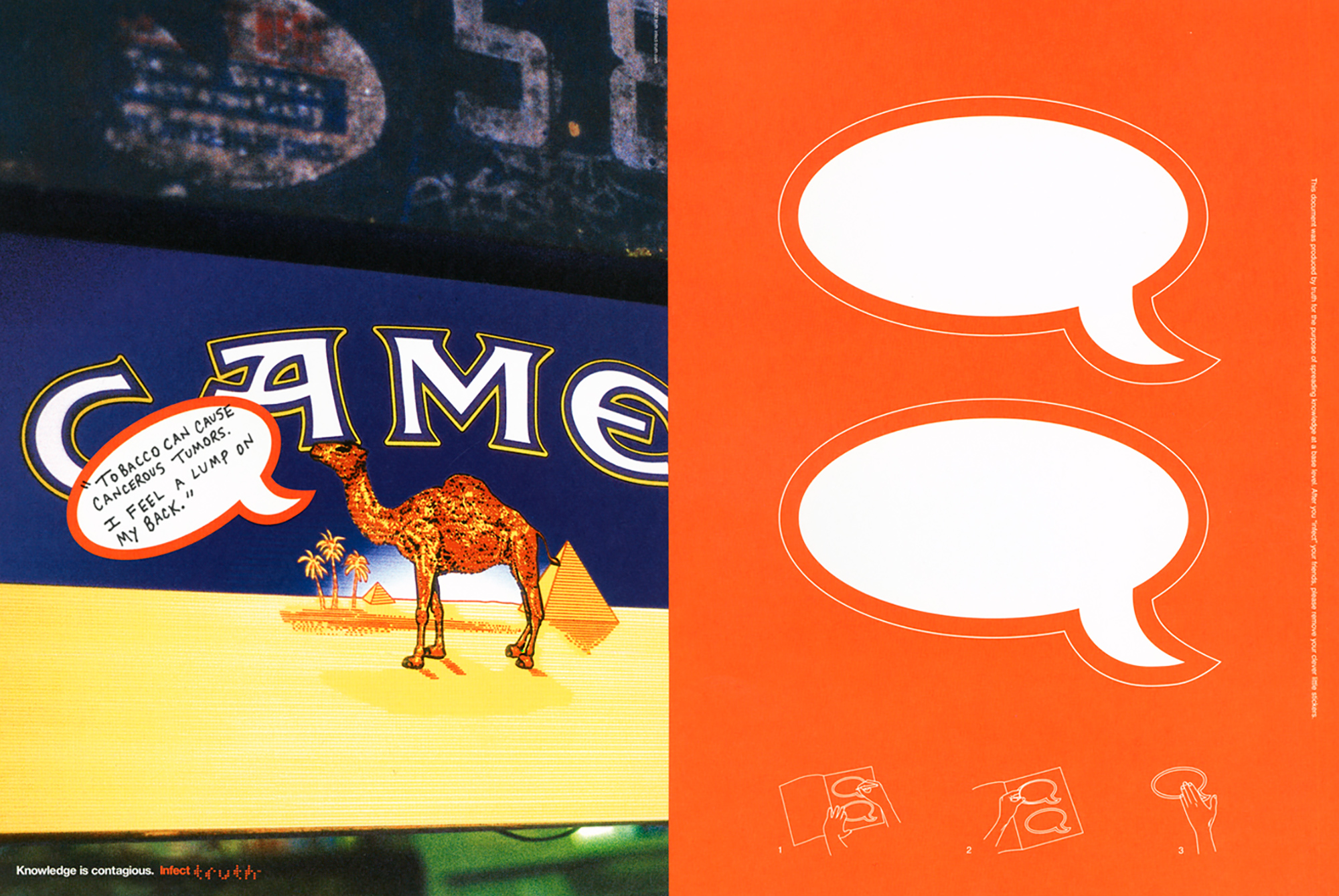 WHEN A COMPANY CAN SELL A PRODUCT THAT KILLS ITS CUSTOMERS, YOU KNOW YOU'RE LIVING IN A CRAZY WORLD
Millions of cars get recalled. Baby car seats get recalled. Any defective product that even harms a consumer, let alone kills them is yanked off the shelves. Unless you sell cigarettes. Then all you have to do is put a warning label on them. This was the idea behind the world we're still living in. Crazyworld.
Tobacco companies hated it when truth exposed their dirty little secrets. So we took secret tobacco documents, blew them up 30 feet tall and placed them in public for all to see. We even put the body copy in public. None of this was photoshopped.